Welcome to sachetpackagingmachines.com!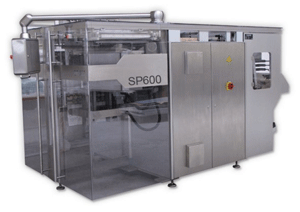 SmartPac - the company behind sachetpackagingmachines.com - is specialized in the development, design, and assembly of sachet machines and other bag packaging machines, cartoning machines, and special purpose machines, as well as in complete packaging lines.
The packaged product and the needed sachet machine is different for each customer. For this reason the evaluation of the characteristics of your particular product is always the starting point of any project. It is essential for planning an optimal sachet packing machine which is optimally adapted to your requirements.
The packaged product and the needs of the consumers decide which kind of pouch, ideally, is used. According to the product characteristics the choice for form and design of the sachets and following of the sachet packaging machine is made.
For several generations Saxony has been a centre of the packaging machine industry and has established an excellent reputation worldwide. Our company, SmartPac, feels particularly obliged to uphold this industrial tradition.